Autism Speaks is an autism advocacy organization in the United States that sponsors autism research and conducts awareness and outreach activities aimed at families, governments, and the public. The website contains a lot of great information, from the basics of autism to available grants.
---
Autism Services & Resources Connecticut, Inc. (ASRC) serves a vital role in helping to educate and empower individuals and families affected by autism. As the state leader in advocacy, training and family support, ASRC enhances the lives of those affected by Autism Spectrum Disorders (ASD) as well as their families.
---
Autism Families CONNECTicut was founded by a group of parents, grandparents and family members who recognized that there were limited weekend recreational and social activities specifically targeted to children on the autism spectrum in Connecticut. Initially, to fill that gap, the focus was on providing programming for children on the spectrum, ages 5-12. While still the focus, programming has since expanded to include preschoolers, ages 3-5, and teens, ages 13-21 on the autism spectrum as well as siblings and parents when appropriate.
---
Connecticut Families for Effective Autism Treatment (CT FEAT) is a non-profit organization formed by parents to provide information, support and networking opportunities to the families of children with Autism Spectrum Disorders (ASD). As an all volunteer organization with limited resources, we focus exclusively on Connecticut families.
---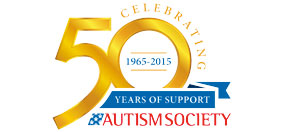 The Autism Society, the nation's leading grassroots autism organization, exists to improve the lives of all affected by autism. They work to increase public awareness about the day-to-day issues faced by people on the spectrum, advocate for appropriate services for individuals across the lifespan, and provide the latest information regarding treatment, education, research and advocacy.
---
The Department of Developmental Services (DDS) is responsible for the planning, development and administration of complete, comprehensive and integrated statewide services for persons with intellectual disability and persons medically diagnosed as having Prader-Willi Syndrome. DDS provides services, within available appropriations, through a decentralized system that relies on private provider agencies under contract or enrolled with the department in addition to the state operated services. These services include residential placement and in-home supports, day and employment programs, early intervention, family support, respite, case management, and other periodic services such as transportation, interpreter services, and clinical services. The Autism Division operates a program for adults with autism spectrum disorder who do not have intellectual disability.
---
The Autism Center provides outpatient services at their Research & Education Center as well as inpatient services in their Autism Inpatient Unit.
---
FOCUS Center for Autism's mission is to help children and young adults with Autism Spectrum Disorders achieve their full potential. Since becoming a nonprofit in 2000, FOCUS has developed a well-respected Milieu Therapy model of treatment that has now served over 600 children and families.
---
We help people with autism develop foundational skills that allow them to be successful in their daily lives at home, school, work and in their communities. These programs are not "static" and evolve with the person's needs. Our services range from intensive direct therapies to teen programming, adult mentoring, and year-round social skills curriculum, but to be successful we believe that a provider needs to go beyond. We pride ourselves on developing partnerships within our community that directly benefit our clients and their families.
---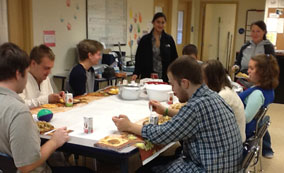 CCCD is dedicated to improving the lives of individuals with Autism and their families. Their mission is to enable individuals to become active participants and contributing members of their families and communities; and for each student to live their lives in the least restrictive environment, now and across their lifespan; and to advance the field of Applied Behavior Analysis.